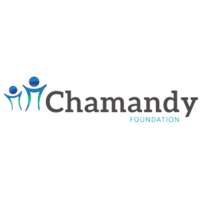 More children on the island of Montréal will now go to bed with full bellies thanks to a generous donation to Moisson Montréal from The Chamandy Foundation.
A family run foundation founded in 2015, it aims to give funds to organizations promoting the betterment of children's lives.
"Our goal really is to help children thrive," said Tiffany Chamandy, the Chamandy Foundation's newly appointed executive director.
"We regularly engage in such charitable activities as the promotion of education, the protection of children, alleviation of childhood poverty and the improvement of children's physical, social and mental well-being."
Moisson Montréal – which is dependent on fluctuating revenues to fund essential daily operations – is overjoyed by the partnership.
The multi-year donation will see $200,000 per year donated to Moisson Montréal, over the course of the next three years.
"Moisson Montréal is tremendously grateful to the Chamandy Foundation for this major undertaking, which will enable us to distribute over $9 million worth of food to the community," said Richard D Daneau Moisson Montréal's executive director.
"At this point in time, we assist 137,000 Montrealers, including 41,500 children, every month."
According to a recent survey, Moisson Montréal fulfills 60 per cent of its 241 organizations food demands every month.
"This donation will allow us to get more food to more children and families. It really will go towards helping Montréal children, one meal at a time," Daneau added.
The regularity of such support, and of the support of other loyal partners, reduces Moisson Montréal's fundraising costs and allows for more reliable planning.
Thanks to Chamandy Foundation monetary support, Moisson Montréal can continue its work toward ending food insecurity and for the access to a variety of healthy and nutritious foods.